Kings Mountain High School


Class Of 1978
In Memory
Virginia Jenkins Stamey Raymer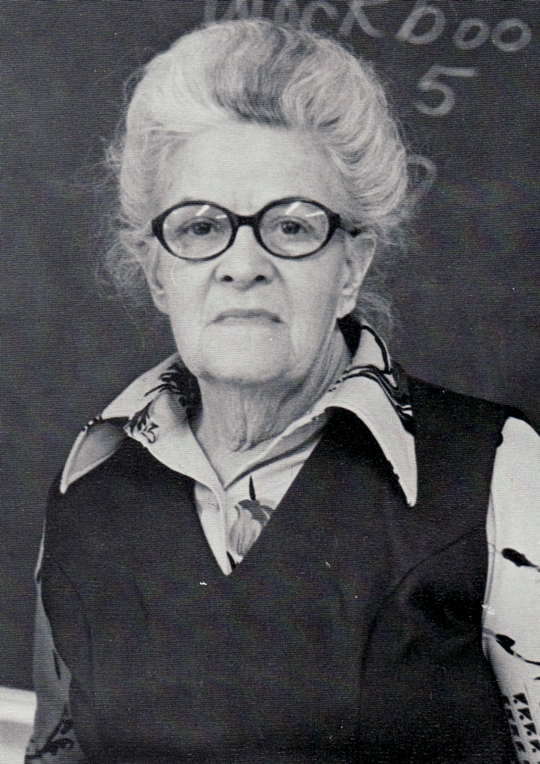 Mrs. Virginia Jenkins Stamey Raymer
SHELBY Mrs. Virginia Jenkins Stamey Raymer, 90, of 615 W. Warren St., died Tuesday, Jan. 14, 2003, at home.
Born April 8, 1912, in Cleveland County, she was the daughter of the late James Franklin and Julia Brice Jenkins. She retired as a teacher in 1978 from Cleveland County and Kings Mountain Schools after 25 years. She was a member of John Knox Presbyterian Church, volunteer with APC, volunteer with LEC, member of ADK, received the Jefferson Award in 1991 and was active in other community affairs.
In addition to her parents, she was preceded in death by her first husband, T.C. Stamey; her second husband, Dr. Jack L. Raymer; a son, John Raymer; a daughter, Julia Lamb; and one grandchild, Heather McMurry.
She is survived by three daughters, Mary Burton Stamey of Gastonia, Joanna Raymer McMurry of Rock Hill, S.C., and Lily Davenport of Alexis; five grandchildren, Scott Cotrell, Nathalie Raymer, Jack Raymer, Christopher McMurry and Walter McMurry; four nephews, Dail Laughinghouse, Charles F. Laughinghouse, Edward Davenport and James Davenport; two sisters-in-law, Peggy A. Raymer and Henrietta Raymer; and a son-in-law, Bill Lamb.
The funeral will be Saturday at 2 p.m. at John Knox Presbyterian Church with the Rev. Joel Cherry officiating.
A private burial will be in Sunset Cemetery for the family only.
Palmer Mortuary is in charge of arrangements.
Cleveland County Distinguished Women award 1993 - Virginia Raymer